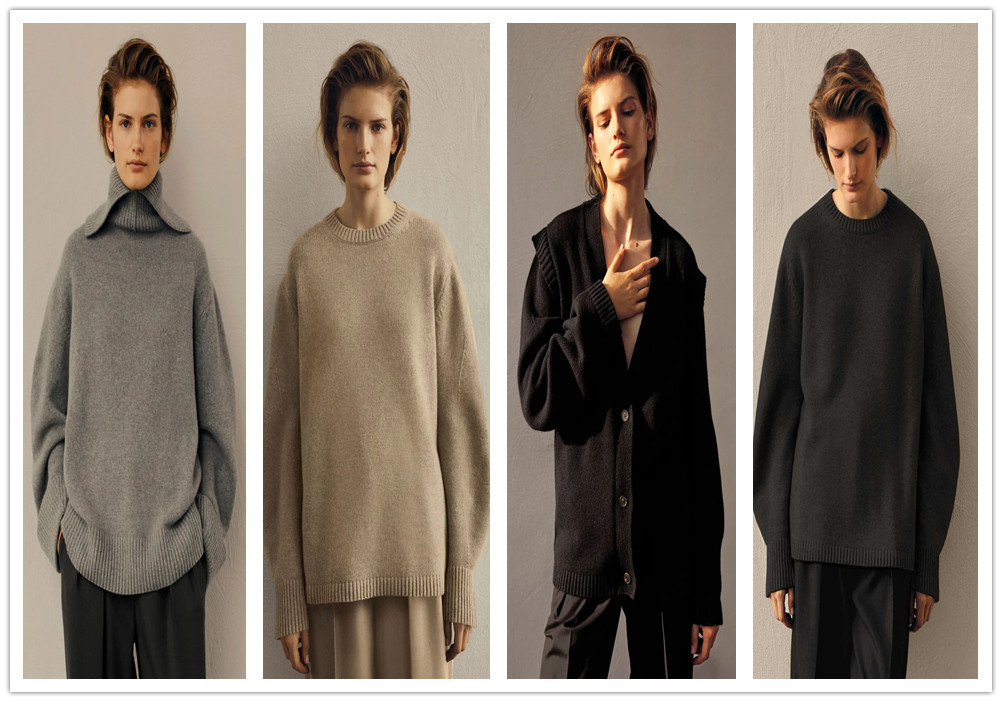 Find comfort and style in these cozy knitwear collections in our Cashmere series that will make you look greatly fashionable:
5.Hampstead Cardigan Black
The Hampstead Black is an ever-dramatic cardigan for your formal attire needs which you need to keep yourself warm but comfortable and look upscale at the same time. This cardigan can be paired with a pump, leather shoes, and slacks which can turn you into a dreamy fashionista! See the item here: Black Hampstead Cardigan.
6.Sloane Turtleneck Black
This turtleneck is very stylish and you will always want your suits and jackets to look like this. This is opulent and trendy in every way because it can be used for grand event cover-ups. This is truly an all-in-one garment with fashion and functionality. See the item here: Sloane Turtleneck Black.
The Sloane collection in the Cashmere series also comes with the oatmeal variant which gives a more light and autumn feel. this fashionable item is perfect with boots and light-colored jeans. See the item here: Sloane Turtleneck Oatmeal